Save
Save
Save
Save
Save
Save
Save
Save
Save
Save
The theme of the Garden Style 2018 conference:

TRENDS IN PRACTICE 
25th August 2018 at "Radisson BLU" hotel, Konstitucijos pr. 20, Vilnius, Lithuania.
Beautiful pictures in the garden magazine looks far away from reality in the backyard? 
Interested in garden trends, but it's difficult to make a step further and start some completely fresh design? 
Come and see how professionals apply trends in their garden projects. They will share inspiration, personal experience and practical tips.
You are invited:
→ if you are landscape architect, garden designer, nursery manager or your work is somewhat related to gardens and plants;
→ if you are not professional but you love plants and you are interested in garden design. 
Nic Howard (UK)
"Tendencies Like a Source of Inspiration: Ideas Worth to Implement in Your Garden"
Nic Howard says, there is no reason why Your garden cannot be worth a "best garden" award. Where's the secret? Nic will show a few stunning gardens (both show gardens, and private gardens of his clients) and will point to the details, that brought awards to him. You will know a few design tips and tricks, which you will be able to apply right after the conference in your own garden. Tendencies can be interpreted in different ways – visit the conference and find out what Nic is going to share with you.
Nic's style is relaxed and easy, with herbaceus plants and grasses grouped and drifted with confidence, creating fresh, exciting schemes that have an emphasis on colour, and yer round interest. More about Nic Howard.
In 2018, Nic Howard has designed an amazing show garden in the most prestigious Flower show – RHS Chelsea Flower Show 2018 (See official event page)
Agnieszka Hubeny-Žukowska (Poland)
"Same Plants – New Design"
Agnieszka Hubeny-Żukowska used well-known plants, but managed to create stunning gardens – she even got international design awards! You don't have to buy exotic plants, sometimes all you need is just a hand away. Agnieszka will share how she changed the look of several gardens, although she used traditional local plants. She will show the whole process from the idea until the final result (all documented with pictures), will share design tricks she loves to use, and will inspire you to take another look to the traditional plants.
 Agnieszka Hubeny-Żukowska is a landscape architect. She has developed a unique, characteristic style, combining naturalistic sets of plants with modern and even avantgarde elements (see her projects). For her unique designs  Agnieszka Hubeny-Żukowska won many awards worldwide (see more about it).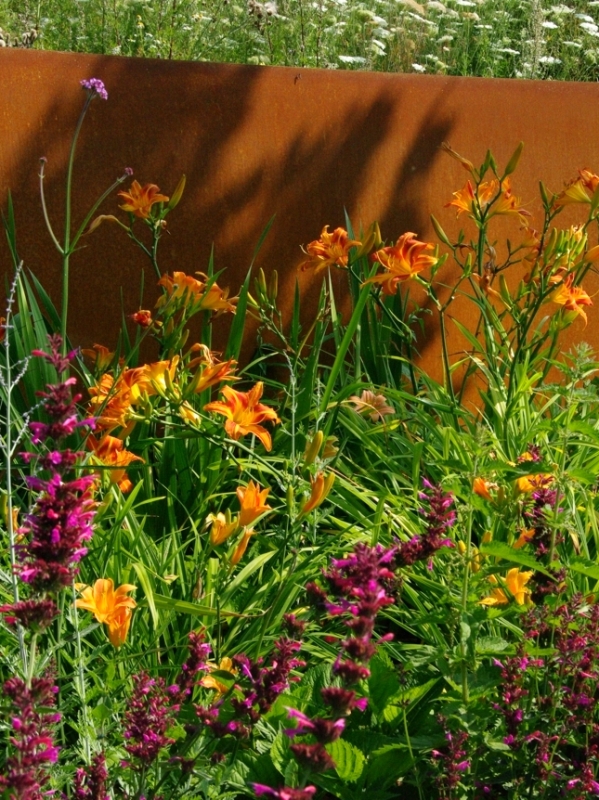 Vaiva Maroziene
Botanist, Horticulturist
"Decorative Grasses: Varieties and Design in Practice "
Susipažinkite su daugiametėmis dekoratyvinėmis žolėmis, kurios puikiai auga Lietuvoje, ir su pavyzdžiais iš praktikos, kaip juos galima panaudoti želdynuose. Vieni varpiniai augalai tinka uždengti žemę, kiti gražiausi gėlyne, žydinčių augalų draugijoje, o dar kiti geriausiai atrodo vieni. Miskantai, soruolės, lendrūnai, viksvos ir kiti – sužinosite, kurie lepūs, iššąla, agresyviai plinta ar nepasiteisina tam tikromis situacijomis, o kurie patikimi, nereiklūs ir nuostabiai atrodo.
Remigijus Zolubas
Fotografas, fotomokyklos įkūrėjas
"Kad gražus sodas pražystų ir Jūsų nuotraukose"
Stabdykite gražiausias savo kiemo akimirkas – pranešime sužinosite fotografavimo gudrybių, kaip susikurti savo augalų albumą (fotoaplanką). Fiksuokite augalų pokyčius metų bėgyje, kad kitiems metams turėtumėt jų žydėjmo istoriją. Arba tiesiog savo malonumui, kad džiautumėtės savo sodu net ir žiemos vakarais. Profesionalams būtina turėti savo darbų fotoaplanką, kuriame idėjos ir augalų pasirinkimai. Sužinokite, kaip kurti fotografinį augalų aplanką. Įžangai – trumpi R.Zolubo patarimai dėl fotografavimo vidurdienį, skaitykite čia.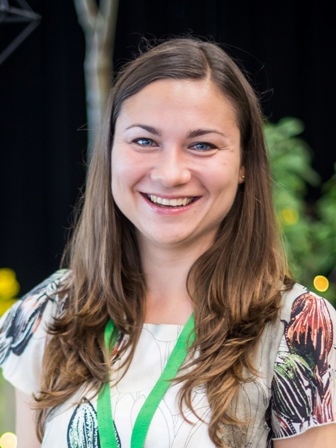 Lina Puodžiūtė
Kraštovaizdžio architektė, Lietuva
"Šiuolaikiškas lietuviškas apželdinimas: tautinių motyvų idėjos kiemui"
Koks yra šiuolaikiškas lietuviškas apželdinimo stilius? L.Puodžiūtė pateiks įdomių baltiškų ir lietuviškų motyvų, mažosios architektūros pavyzdžių, charakteringų augalų, kuriuos galėsite panaudoti siekdami sukurti savitą lietuvišką aplinkos dizainą. Ne tik rūtos gali būti tam tikslui panaudotos: prisiminkite vėtrunges, verpstės raštus, pasodinkite diemedį – sužinosite daug idėjų tolesnėms interpretacijoms.
Susipažinimui – pokalbis su L.Puodžiūte kita tema: apie šluotelines hortenzijas.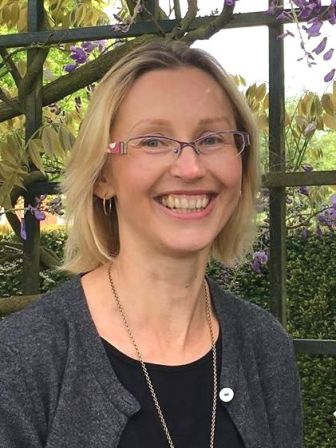 Auksė Dobilienė
Tinklaraštininkė, praktikė
"Mano sodybos istorija: natūralistinio želdyno įkūrimas ir priežiūra"
Jie jau tai padarė ir tam tikrų pamokų išmoko: sužinokite, kaip išvalė dirvą nuo piktžolių nenaudodami herbicidų (!), kaip susodino, mulčiavo, kaip sprendė laistymo klausimus sodyboje, kiek skyrė laiko ravėjimui, kaip šį natūralistinio dizaino želdyną tvarkė ansktyvais pavasariais. A.Dobilienė papasakos, kurie augalai nuvylė, o kurie puikiausiai pasiteisino, turint omenyje lietingą pernai metų vasarą ir sausringus orus vasaros pradžioje šiemet. Šiandienos rezultatas – fantastiško grožio sodybos vaizdai (žiūrėkite Facebook'e)
Leonardas Mekionis
Arboristas
"Vienas krūmas – daug galimybių jį formuoti"
Sklypo priežiūra yra jūsų rankose: pamatykite gyvai scenoje, kaip taisyklingai formuoti krūmą, ir kaip skirtingai galite tai padaryti, priklausomai nuo sumanymo. L.Mekionis sako, kad senų krūmų neverta šalinti, jeigu tik galima juos gražiai suformuoti. Jis pasidalins patarimais iš praktikos, kas yra svarbu norint teisingai formuoti augalus, kad jie būtų sveikesni ir puikiai atrodytų Jūsų kuriamame kieme. Susipažinimui – video su Leonardu Mekioniu.
Conference "Garden Style" 2018 at 25th of August in Vilnius, Lithuania.
Spend a wonderful day in Vilnius, full of joy and inspiration!
What people say about the conference: 
I've just come back from a trip where I was lecturing and teaching in Latvia and Lithuania, two of the 'Baltic Republics'. Latvia was fantastic but what I experienced in Lithuania was extraordinary (…) I was one of the speakers at Garden Style, an annual conference Lina has organised for three years now. There were 500 people there, "about half the population" joked a Polish friend (the popn. is actually 2.7million), an incredible number in a small country; a third were professionally involved in gardening or design.
Noel Kingsbury