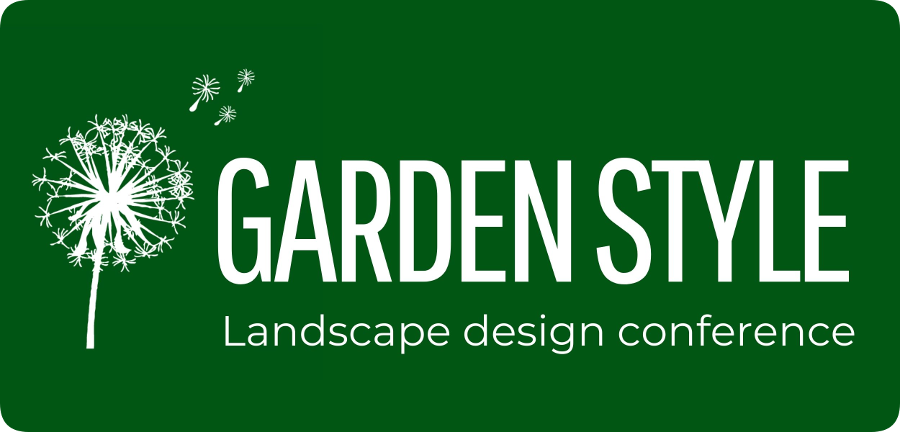 Fresh ideas for your design
A simple vegetable garden becomes a piece of art.
New plants add drama to your design.
History may be an inspiration for a new design.
Abandoned urban spaces become popular.
Learn tips and tricks from the best in the industry.
Unlock your potential and create with pleasure.
Find new ways and break the standards.
Experience aha! moment for your future projects.
Martin Rein-Cano (Germany)
"Creative Infidelities: Provoking Design"
Martin Rein-Cano breaks standards.
He draws strange new lines in the playground – kids don't know how to play and start to create a new game together.
He designs a huge hole in China and says – if you listen carefully enough, you might hear people from the other side of the globe.
His design provokes, makes you stop and think, encourages to collaborate.
Is this a matter of a huge investment? Not always. The idea is the key.
Martin will definitely inspire you to go out of the box.
On 26th September design workshop with Martin Rein-Cano, more >>.
Ilze Rukšane (Latvia)
"How to transform an abandoned urban space into a hot spot"
Landscape architect Ilze Rukšane has a talent to start a new life in the places you could never think of.
She flooded an old hospital building with dune sand and sunflowers.
She transformed an abandoned urban space into a community garden, which became a lively gathering place full of gardening experiences and summer parties.
Find out how she comes with the ideas to change the atmosphere.
"Garden Style" 2021 speakers:
Landscape Architect
Kyoto Fuugen
"Japanese garden: how to create one yourself "
After many years of practice in the ancient gardens of Kyoto, the imperial capital of Japan, Laura will share a ton of ideas that can be applied to your design. Say No to cheap decorations – find out the philosophy of Japanese garden and discover what can work for your garden.
Gytis Lietvaitis
Landscape Engineer
Dizko
"A virtual tour through a forest garden: objects, colours, plants"
Landscape engineer creates his fairy tale in a homestead that is almost 100 years old. A little bit eccentric, but cozy at the same time. He creates colourful decorations that are worth your attention – the garden looks unique with those details.
Tadas Cvilikas
Agronomist
Tado ūkis
"Who said that the most beautiful plants are not meant to be eaten"
Edible plants can be the center of your design. Find out which plants are blooming in spring, which have brightly coloured leaves in autumn, which can be pruned into the most elaborate shapes and which plants can ripen their fruits in stylish pots and survive winter.
Tautvydas Gurskas
Agronomist, landscape project manager
Žali sodai

"Play outside the box: ideas for playgrounds"
Are playgrounds designed for children? Don't spoil creativity and imagination by buying ready-made toys. Immerse yourself into the world of children, listen to them and don't impose your own rules. A playground can be made from the simplest materials, available to everyone. Let's take a look.
Dr. Ingė Auželienė
Gardening expert, landscape designer
Žaliasis sezonas

"If you don't look after your flowebed, you will burn in hell!"
Did you know that horticulture in Lithuania was at high level before the Second World War? This presentation will surprise you, make you laugh and certainly broaden your horizons. You even might get some ideas from the treasures of interwar Lithuania.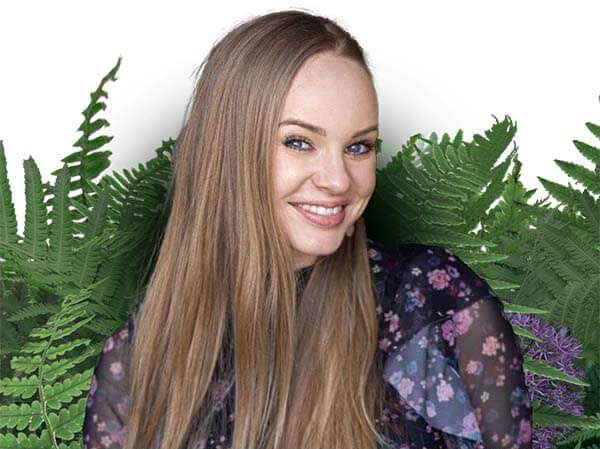 Oresta Dvarvytytė
Houseplant expert
Studija Kambarinės gėlės

"Design like a pro: houseplants"
Jungle or desert? Countryside or Morocco? Can the same plant represent different stylistic ideas? Find out how to design with houseplants. See interesting combinations of houseplants and learn to create unique design with houseplants yourself.
The largest landscape design conference in the Baltic States
The source of inspiration, the place where
like-minded people meet once a year.
CONFERENCE EVENTS:
DESIGN WORKSHOP
with Martin Rein-Cano
(Vilnius)
Conference ticket
59 EUR

 
Translation to English is included
Value 39 €
"Design Strategies with Perennials"
Dr Cassian Schmidt, prerecorded online seminar
3 months
Video of the conference
Watch the conference later – stop to take notes, repeat if you like
MEET & GREET
(Vilnius)
 49 Eur 
(snacks and drinks included, more information > > )
DESIGN WORKSHOP with Martin Rein-Cano
(Vilnius)
199 Eur
(coffee breaks and lunch included, more information > >)
SOLD OUT
Details: 
MB "Geltonas karutis"
Company code: 303517194
VAT code: LT100010290016
Adress: Pupojų 4th str. 36, Vilnius
General manager: Lina Liubertaitė
E-mail: lina@geltonaskarutis.lt
Mobile: +370 610 37383