The theme of the Garden Style 2017 conference: 

INSPIRED BY NATURE. NATURALISTIC DESIGN
Famous designers, breeders, horticulture professionals will share their garden design experience – from tendencies to practical tips. It's an inspiring event for all plant lovers – professionals and passionate gardeners.
26th August 2017 at the Exhibition and Congress Centre LITEXPO, Vilnius, Lithuania
Dr NOEL KINGSBURY
(United Kingdom)
An internationally acclaimed writer, ecologist, landscape designer and a long-time collaborator with the world famous leader of naturalistic planting Piet Oudolf. They have co-written several books on gardening with perennials that have become bestsellers and popularized the principles of naturalistic planting around the world.
Don't miss the chance – meet Noel Kingsbury in Lithuania!
At the conference, he will introduce the idea of naturalistic planting design as well as various approaches by other landscape architects. He will also take us through a number of ways to adapt naturalistic style in a variety of garden locations, even in our climate.
Inspiration guaranteed!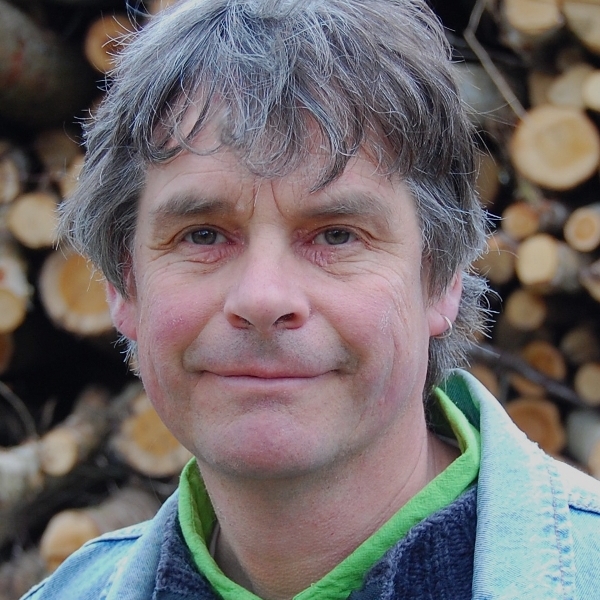 TENDENCIES
You will learn how naturalistic design is being interpreted in different countries, and you will take some fresh ideas for your designs. 
PLANTS
The New Perennial Wave plants are not only beautiful to look at, but also requiring low maintenance and decorative all year round. Get to know them. 

EXPERIENCE
A blooming meadow, perennial flower beds, a garden near the forest – all of these have already been implemented, take this experience with you. 
ECOLOGY
Practical tips on fighting with pests in natural ways – for both decorative and edible plants. Get to know and try it out.
The Garden Style 2017 Conference Program:

9:00 – 10:00 Registration. Welcome coffee with the dessert – come earlier to enjoy!

10:00 – 10:10 Opening.
10:10 – 12:20 PART ONE. TENDENCIES.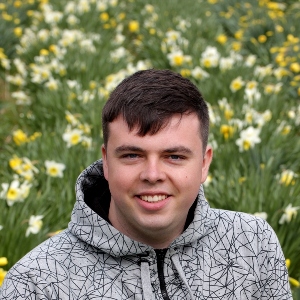 EDVINAS MISIUKEVIČIUS, breeder (LT)
"Wild Plants and Naturalistic-Style Plants – Is It the Same?"
Plants in a naturalistic style garden is usually not the same as in wild meadow or forest. So let's learn what plant breeders do: how they create plants that look like the wild ones, what characteristics of the plants they are trying to highlight, why hybrids don't multiply as well as sectional plants and so on. We will see and discuss some particular plants that are known from nature as well as cultivars that can be grown in a naturalistic garden.
E. Misiukevičius – a life member of the American Hemerocallis Society (AHS), bachelor in horticulture studies, plant breeder. Speech in Lithuanian. For English language, please use the translation kit.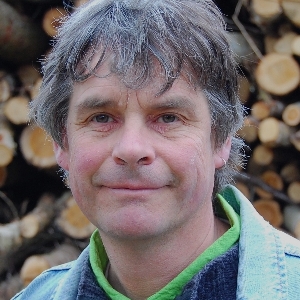 Dr Noel Kingsbury, writer, landscape designer (UK)
"Nature and the New Planting Design"
What is naturalistic planting design, why it become popular around the world and how landscape architects from different countries have adapted it according to their climate and style? Find out what plants are used in naturalistic garden, what methods of planting can be applied and what are the alternatives of them. Get some ideas from works of the leader of naturalistic planting Piet Oudolf, discover the combinations of your favorite plants so you can take this fresh ideas for your designs.
Dr N. Kingsbury is a lecturer, garden designer, ecologist and writer. Speech in English.
12:30 – 14:30 LUNCH BREAK.
Exhibition time: garden tools, stylish garden decor, plants, creative workshops and art installations.

 14:30 – 16:15 PART TWO. EXPERIENCES.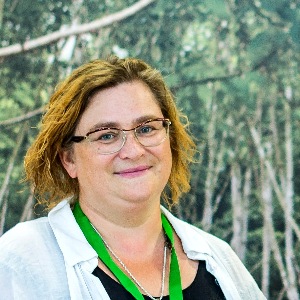 INGĖ AUŽELIENĖ, garden designer (LT)
"A Garden Near Woods: How to Manage without Damage"
How to manage a garden near woods to preserve the beauty of nature as well as do not lose the opportunity to have cozy aesthetic space near the house. We will learn what are the differences of forest plants and other plant groups, what plants are appropriate for various types of forests, how to maintain such a garden.
I. Auzeliene is a lecturer at Kaunas Forestry and Environmental Engineering College, a lecturer at modern gardening courses "Geltonas karutis", she specializes in horticulture and gardening. Speech in Lithuanian.
ANSIS BIRZNIEKS, garden designer (LV)
"5 Success Factors to Create an Impressive Garden" (Analysis of 3 gardens: design, implementation and maintenance)
A blooming meadow, modern perennial flower beds, beautiful private courtyards – a lot of naturalistic design variations have already been implemented, take this experience with you.
A. Birznieks is the owner of the horticulture company "Galantus", a lecturer of horticulture in Latvia. Speech in English.
 16:30 – 18:30 PART THREE. INSPIRED BY NATURE.

dr. JANIS RUKŠANIS (LV)
"When Passion for Travelling Joins Passion for Bulbs"
Dr Janis Rukšanis – a recognized expert on bulb plants, breeder, who perfectly knows all the subtleties. Even more – he is a charismatic traveler who goes to the mountains for exclusive bulb flowers every year. One spring – to the Alps, another – to Iran! In spite of turbulence in the countries and strict requirements, he returns with even greater knowledge and experience that later can be adapted to our climate conditions. Listen to his stories and find out more about bulb plants.
Dr J. Rukšanis is a breeder and the author of many books. Speech in English.
Dr. SKAIDRA KORDUŠIENĖ (LT)
"Fighting against Pests in Natural and Ecological Ways"
How to fight against pests and diseases without using chemicals? You will find out what kind of plants and household items can be used for effectively fighting against pests, how to prepare and how to use them. You will get a lot of practical tips to avoid pests and diseases by growing particular plants together. Nice flowers and healthy veggies – let's see what is possible without the use of chemicals.
Dr S. Kordušienė – a scientist and practitioner. Speech in Lithuanian.
The conference starts on Saturday, 26th August 2017. Doors open at 9:00.
Time left until the event:
Early Bird tickets
Available until 6th July
Conference

Exhibition

Coffee breaks

3 Eur for translation kit  
Regular tickets
Available from 7th July until 6th August
Conference

Exhibition

Coffee breaks

3 Eur for translation kit  
Late tickets
Available from 7th August until the event beginning
Conference 

Exhibition

Coffee breaks

3 Eur for translation kit  
Select tickets, choose how many tickets you need, and make the payment. You will receive tickets by email straight away. 
ALTERNATIVES:
You can also buy ticket with bank transfer – contact: info@gardenstyle.lt.
Tickets will be sold during event – cash only, no discounts to be applied, ticket price 49 Eur without translation kit, or 52 Eur with translation kit (limited amount).
TRANSLATION:
3 Eur/person. Choose the ticket including translation, and upon arrival you will get individual translation kit. If you haven't booked translation kit in advance, there will be limited amount to order it onsite.
LUNCH:
A café-bistro (in the same building) will be available, so you could have a tasty and quick dinner there.  
Workshops in small groups with Noel Kingsbury:
Landscape professionals and passionate gardeners are invited to a one-day garden-based workshop with Noel Kingsbury. 4 practical seminars will be held (they share the same topic):
1 in Latvia (23rd August) only for professionals,
3 in Lithuania (27th, 28th, 29th August), for garden enthusiasts and professionals.  
Conference Garden Style 2017 will be held on Saturday, 26th of August, in Vilnius.
This conference takes place only once a year, do not miss the chance to discover the latest garden trends and ideas. Garden Style conference is an excellent opportunity to gain inspiration and knowledge!
Conference Garden Style – first time in 2015 (over 300 attendees). The theme of the conference – National Identity. The atmosphere was incredibly warm. Key Speakers – Carrie Preston (in 2016 she was nominated as designer of the year in APLD) and Vittorio Peretto (Italy) could not stop wondering what creative and curious Lithuanians are.
In 2016 the topic of the conference Garden Style was 5 Senses. The Key Speaker – James McGrath (US). Ilze Rukšane (Latvia) told about nine principles of a healing garden, other speakers shared how to use and match colors, how to grow grapes in clod climate, what are fragrant ethnographic flowers.
The conference will be held at the Exhibition and Congress Centre LITEXPO, Laisvės a. 5, Vilnius, Lithuania 
Questions? Do not hesitate to contact us.