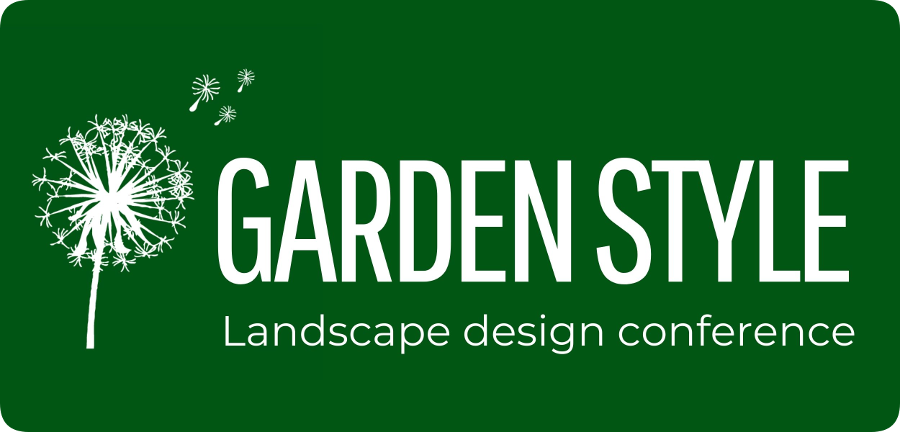 What can you do today, to achieve low maintenance in the future?
"Garden Style" – inspiring one-day event for landscape professionals and garden enthusiasts, where international and local experts share ideas and their experience.
Cassian Schmidt (Germany)
"New perspectives in design and maintenance of habitat-based perennials plantings"
In his 20 years as Director of Hermannshof Gardens in Germany, Cassian Schmidt remains at the forefront of planting design, developing signature methods and using natural plant communities as models for sustainable, low maintenance plant combinations equally at home in private gardens and public landscapes.
The research at Hermannshof trial gardens includes plant ecology, performance and the coexistence of plants in designed plant communities. Cassian' approach of using natural plant communities as a template for urban planting design can be generalized.
Hermannshof and other research institutions in Germany have developed standardized planting modules for various habitats for public green spaces or public gardens. Every 'plant recipe' is well balanced to ensure a long-lived dynamic plant community matched to the site with reduced maintenance.
Cassian will share his experience with this exceptional motodology.
Want to know more about Cassian Schmidt? Watch a walk in Hermannshof (click to watch video here), also video in French language (click here). With music from Hermannshof for inspiration (watch here).
Official Hermannshof website (click here).
Ansis Birznieks (Latvia)
"3 success factors to reduce the maintenance of a modern garden"
A.Birznieks landscape design company "Galantus" celebrates 20 years anniversary. His team creates garden design projects, installs them and maintains afterwards. Throughout many years Ansis has found the key factors for lower maintenance and is ready to share it with you. Ansis says, we have to use modern technologies as well – they can be very helpful. You will know exactly what technologies they use, and what are other success factors.
In the conference, Ansis Birznieks will introduce a few garden projects, he will explain what means were used to reduce the maintenance in the future, and how effective they were.
More about Ansis Birznieks: interview in the garden whch was created by his team (watch here). 
Official "Galantus" website (click here).
"Garden Style 2019" speakers:
Translated to English simultaniously
dr. Gitana Štukėnienė
Vilnius University, Head of department of perrenial plants collections' group
"Perennials: what will you choose for the nearest decade?"
Gitana Štukėniene will present perennial flowers and decorative grasses which can reliably grow for at least a decade. They do not die out quickly but they do not spread aggressively either. Find out what are those plants, how they look and get to know more how to grow them. The speech is based both on personal experience and practice of VU botanical garden.
Take something new from the expert and add new names of perennials to your plant wishlist.
Tautvydas Gurskas
Agronomist, landscape specialist

"10 low-maintenance recommendations for garden reconstruction"

When it comes to reorganizing your plot to make it prettier, it may require more maintenance afterwards. How to avoid that? T. Gurskas will share his experience, will show several projects of his own and give practical tips how to make a garden recinstruction, and spend less time for maintaining it.
Tautvydas Gurskas runs landscape company "Žali sodai" and is lecturer at Kaunas Forestry and Environmental Engineering University of Applied Sciences.
Danguolė Liagienė
Biologist, ecology specialist
"Low maintenance and ecology – how to balance in practice"
Is it possible with minimal interference to plants' life, grow them healthy and beautiful? Danguolė Liagienė will try to answer this question, based on science, nature and her personal experience.
Get ready to write down practical tips which she will share with you. May this presentation be another step towards cleaner environment around you.
Danguolė Liagienė is a member of Association of Lithuanian Dendrologists and an associated member of Lithuanian Landscape architects Association. She works in her family company "Du sodininkai".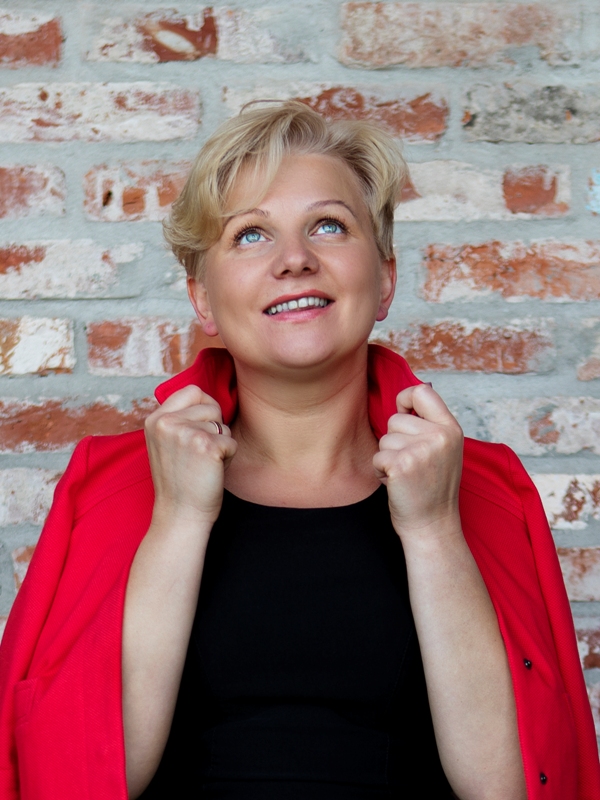 dr. Živilė Juknevičienė
Vytautas Magnus University, science employee, agriculture science doctor
"Vertical planting: experience of long-term experiments with plants in Lithuania"
Inspired by amazing examples in warmer continents, many people are trying to create vertical green walls. But Lithuanian winters are rough. 
Finally we have some successful experience – Živilė Juknevičienė will present the system and will show various examples that were tested in Lithuania. She will tell us what size "pockets" for plants worked, how was watering system integrated, what soil was used and what kinds of plants are recommended. She says that wall with fragrant basils and hanging strawberries can be made near every house. 
You will see one example of the green wall in the exhibition, as well.
Jolita Deresevičienė
Landscape contractor
"Choosing long-lasting pavers for a garden"
J. Deresevičienė's company installs many garden projects every year – both from the scratch, and renewed ones. So she will present insights based on their practice: which materials for pavers look nice not only after installing, but after many years, as well. Concrete, gravel path or luxurious stone pavers? It's not always a question of a big budget – sometimes you just have to make the right decision.
J.Deresevičienė will present comparative analysis and will show many examples. You will find out how to choose long-lasting and low-maintened pavers for your garden.
Vilma Gudynienė
Botanist, garden designer
"Meadow as a low-maintenance solution: myths, truth and practical piece of advice"
Vilma Gudyniene has studied Lithuanian meadows as nobody else. After innumerable hours spent in nature, after many hours doing research, Vilma has started creating design projects based on naturalistic landscape principles (www.pievoj.lt).
V. Gudyniene will present basic principles how the natural meadow can be repreated in your own garden. You will find out what it is important when seeking low maintenance and you will hear tips, based on experience. 
24th August, 2019
Speeches from 10:00 AM to 6:30 PM.
During breaks – exhibition and workshops.
"Garden party" 7:00 PM-9:30 PM
25th August, 2019 
Half-day workshop about designing with bulbs. Tutor Sintija Nage, landscape architect from Latvia. In English. 
25th and 26th August, 2019
2 full-day workshops: Strategies of designing with perennials, and Designing with decorative grasses. Tutor Cassian Schmidt (Germany), in English.
Purchase your online ticket:
Conference-day ticket only
62 Eur
Simultanious translation from Lithuanian is included
The conference starts soon:
We are not lazy.
At least this is not the reason, why we want to have a low maintenance garden.
Today you have time, money and health, enough to maintain a beautiful garden.
But who said you will have the same in 5 years? in 10 years from now?
Amazing garden design can be amazing for a long time – only if the maintenance is easy to handle.
Professionals will share their experience and tips:
long-term perennials, best plant combinations, blooming meadows, smart garden planning, organic way of maintenance, reliable pavements, and other low maintenance tips and trics.
What people say about the conference: 
I've just come back from a trip where I was lecturing and teaching in Latvia and Lithuania, two of the 'Baltic Republics'. Latvia was fantastic but what I experienced in Lithuania was extraordinary (…) I was one of the speakers at Garden Style, an annual conference Lina has organised for three years now. There were 500 people there, "about half the population" joked a Polish friend (the popn. is actually 2.7million), an incredible number in a small country; a third were professionally involved in gardening or design.
Contacts 
The conference will be held in Lithuanian Exhibition and Congress Centre LITEXPO, Laisves pr. 5, Vilnius, Lithuania
The conference organized by "Geltonas karutis": gardening courses, blogger, Youtube vlogger.
Reviews: 
MB "Geltonas karutis"
Company Code: 303517194
VAT Number: LT 100010290016
Address: Pupoju sodu 4th st. 36, Vilnius
Leader: Lina Liubertaitė
E-mail: lina@geltonaskarutis.lt
Ph: (+370) 610 37383