Save
Save
Save
Save
Save
Save
Save
Save
Save
Save
The theme of the Garden Style 2018 conference:

TRENDS IN PRACTICE 
25th August 2018 at "Radisson BLU" hotel, Konstitucijos pr. 20, Vilnius, Lithuania.
Beautiful pictures in the garden magazine looks far away from reality in the backyard? 
Interested in garden trends, but it's difficult to make a step further and start some completely fresh design? 
Come and see how professionals apply trends in their garden projects. They will share inspiration, personal experience and practical tips.
You are invited:
→ if you are landscape architect, garden designer, nursery manager or your work is somewhat related to gardens and plants;
→ if you are not professional but you love plants and you are interested in garden design. 
Conference speeches
24th August
Spent a wonderful Saturday for garden inspiration.
25th August
During the breaks – exhibition and cozy workshops. Don't forget to see balcony garden design contest.
Garden visit
24th, 26th August
Open days in the public and private gardens. Book a ticket in advance.
Design workshops
26th, 27th, 28th August
Full-day workshops in small groups with keynote speakers: Nic Howard (theme small gardens) and Agnieszka Hubeny-Žukowska (theme big spacious gardens).
Nic Howard (UK)
"Trends Like a Source of Inspiration: Ideas Worth to Implement in Your Garden"
Nic Howard says, there is no reason why Your garden cannot be worth a "best garden" award. Where's the secret? Nic will show a few stunning gardens (both show gardens, and private gardens of his clients) and will point to the details, that brought awards to him. You will know a few design tips and tricks, which you will be able to apply right after the conference in your own garden. Tendencies can be interpreted in different ways – visit the conference and find out what Nic is going to share with you.
Nic's style is relaxed and easy, with herbaceus plants and grasses grouped and drifted with confidence, creating fresh, exciting schemes that have an emphasis on colour, and yer round interest. More about Nic Howard.
In 2018, Nic Howard has designed an amazing show garden in the most prestigious Flower show – RHS Chelsea Flower Show 2018 (See official event page)
Agnieszka Hubeny-Žukowska (Poland)
"Same Plants – New Design"
Agnieszka Hubeny-Żukowska used well-known plants, but managed to create stunning gardens – she even got international design awards! You don't have to buy exotic plants, sometimes all you need is just a hand away. Agnieszka will share how she changed the look of several gardens, although she used traditional local plants. She will show the whole process from the idea until the final result (all documented with pictures), will share design tricks she loves to use, and will inspire you to take another look to the traditional plants.
 Agnieszka Hubeny-Żukowska is a landscape architect. She has developed a unique, characteristic style, combining naturalistic sets of plants with modern and even avantgarde elements (see her projects). For her unique designs  Agnieszka Hubeny-Żukowska won many awards worldwide (see more about it).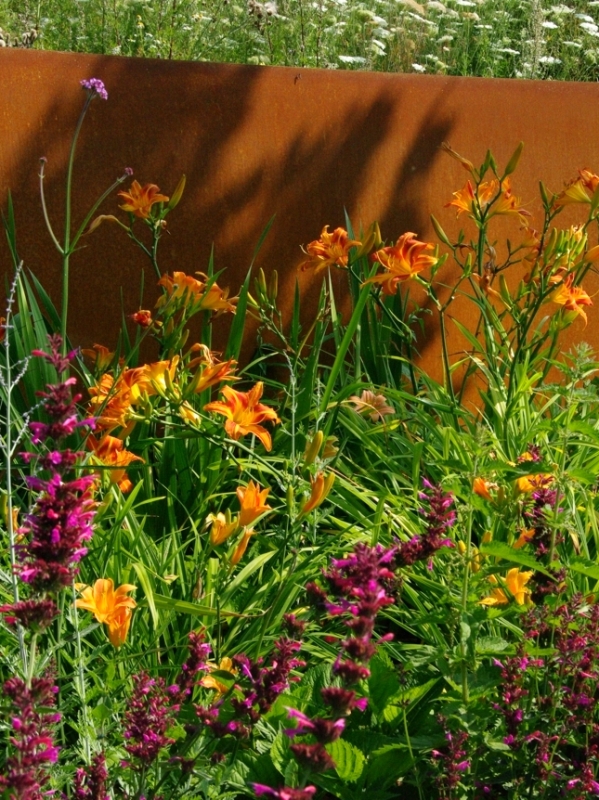 Vaiva Maroziene
Botanist, Horticulturist
"Design with Decorative Grasses: Best Practice "
Vaiva will share her experience designing with decorative grasses: which work well as ground covers, which look better in the flowerbed, and which like to grow alone. Some of them wake up very late in the spring, and you have to take this in consideration when you plan. Miscanthus, Molinia, Carex, Calamagrostis – we'll discuss them and much more.
Remigijus Zolubas
Photographer, Photography school owner
"Garden Photography: Let the Garden Blossom in your Pictures"
Shoot the most beautiful moments of your gardens and have the most beautiful pictures. Remigijus will share 6 tips to create a stunning garden portfolio. If you are professional – the pictures of your projects may say way more than words. The pictures may say a lovely story. If you take pictures of your own garden, you may create a portfolio each year and compare the dynamics of your garden.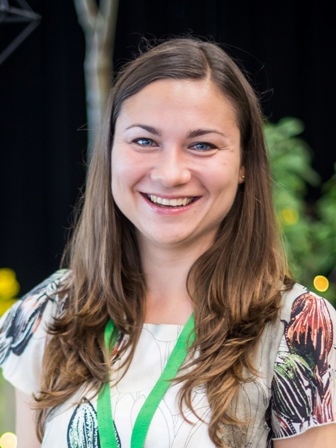 Lina Puodžiūtė
Landscape architect, Lithuania
"Traditional Patterns and Plants for Modern Lithuanian Garden"
Modern Lithuanian garden – how it looks like? L.Puodziute gives interesting Lithuanian and Baltics' patterns, examples and plants, that could represent our local style today. Ideas from the history, and nice examples from the freshly established gardens – food for thought and your inspiration.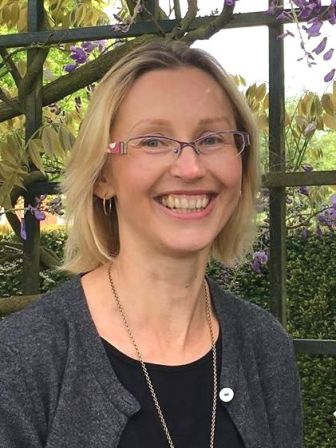 Auksė Dobilienė
Blogger
"The Story of My Naturalistic Garden"
She has already done that: she prepared the soil without using herbicides (!), she planted, maintained with love and care, weeded and watered. Aukse will tell the whole story behind a stunning garden, including the worst- and best- performing plants. See her gorgeous garden pictures in the Facebook page.
Leonardas Mekionis
Arborist
"Old Shrub – New Shape"
You are the one who decides. If you don't like an old shrub – there is more than one way how you can prune it and give it a new shape. Leonardas will prune a shrub in the Exhibition during the break and one shrub on the big stage right in front of your eyes. Be prepared to get tons of useful information. 
Conference "Garden Style" 2018 at 25th of August in Vilnius, Lithuania.
Spend a wonderful day in Vilnius, full of joy and inspiration!
What people say about the conference: 
I've just come back from a trip where I was lecturing and teaching in Latvia and Lithuania, two of the 'Baltic Republics'. Latvia was fantastic but what I experienced in Lithuania was extraordinary (…) I was one of the speakers at Garden Style, an annual conference Lina has organised for three years now. There were 500 people there, "about half the population" joked a Polish friend (the popn. is actually 2.7million), an incredible number in a small country; a third were professionally involved in gardening or design.
Noel Kingsbury